Toothbrush heads have different shapes. As a professional toothbrush manufacturer, we can also customize the toothbrush heads according to customer requirements.
Ordinary toothbrush head:
The shape of the brush head is generally square and diamond. The square brush head can effectively clean every surface of the teeth. The diamond-shaped brush head has a sharper tip than the square design, making it easier to clean deeply into the oral cavity. Toothbrushes can clean teeth with any shape of the brush head, but the size of the brush head must take into account factors such as the size of the mouth, the degree of mouth opening, and personal habits. Try to use a small brush head, so that it can penetrate deep into the mouth, ensure flexible rotation, and clean the back teeth. But there is no uniform standard.
The new brush head is designed in a variety of styles, such as rhombus, small rectangle, small circle, etc. The shape and size of the brush head should be designed to facilitate the brush head to enter the difficult-to-brush parts of the oral cavity.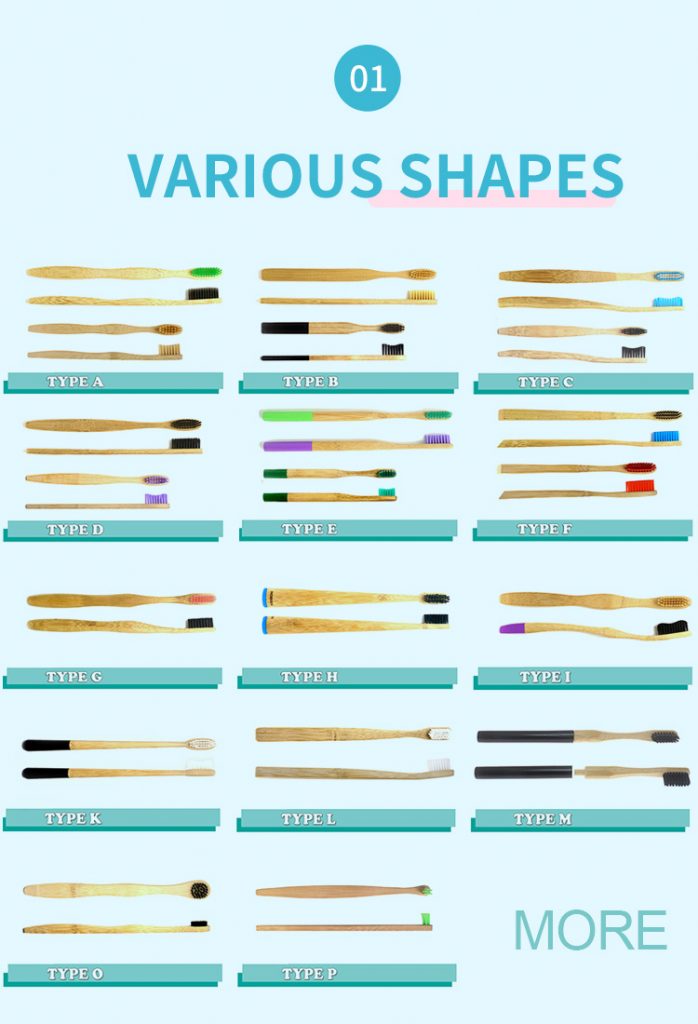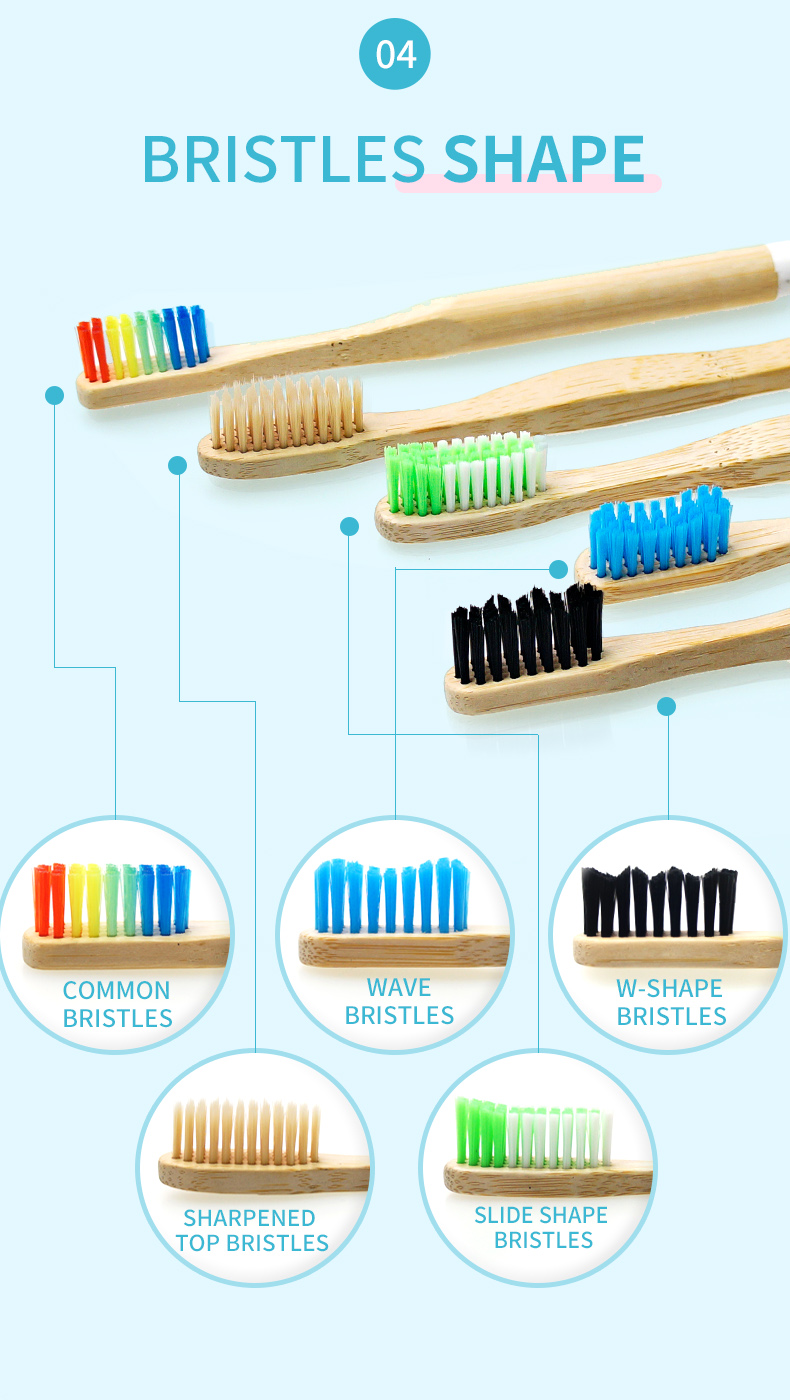 Electric toothbrush head:
The circular brush head is a rotating electric toothbrush that uses back and forth vibration or forward and reverse rotation to achieve the purpose of cleaning the teeth. The cleaning rate of the front of the teeth is good, but the interdental cleaning is not clean. At the same time, because of the pursuit of cleaning power, the friction force is large, and the wear force on the teeth is relatively large, and the gums are fragile and easy to bleed.
The flat brush head is a sonic electric toothbrush, suitable for most teeth. The cleaning effect is good, it can clean the gap between the teeth deeply, and the friction is small, and it does not cause much damage to the gums.
A toothbrush has a round head and a flat head. The volume is too large, it is not easy to rotate in the oral cavity, and it is easy to cause damage to the oral cavity, and the wear and tear on the teeth is also relatively large.