Toothbrush Manufacturer With Good Price!
We are a manufacturer specializing in the production and sale of toothbrushes. Our products include plastic toothbrushes, electric toothbrushes, bamboo toothbrushes, dental floss, hotel toothbrushes, etc.
We provide customized and wholesale services to customers all over the world. Various toothbrush products can be OEM and ODM. We have very cheap prices and very good quality. Hope you will like our products. besides if is stock sample we can supply free stock sample.
Contact us now!
How to custom?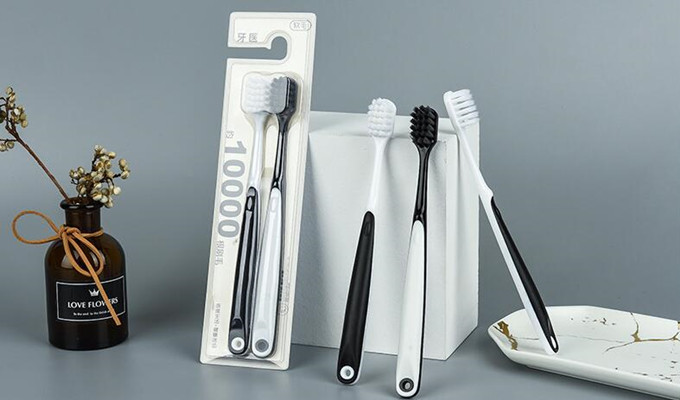 Our plastic toothbrushes are available in many different styles and prices. Plastic toothbrushes are cheap and beautiful in style. Toothbrushes made of plastic have long-lasting antibacterial and antiviral effects. Logo and any printing can be customized.
Using high-quality bamboo as the main material, it is made through a special process, which is natural and environmentally friendly and non-toxic. After high temperature and high pressure treatment, it has so many  advantages.
The bristles of the electric toothbrush are more refined and the materials are better. The bristles of electric toothbrushes are generally imported DuPont bristles, which are softer and denser, have better cleaning ability and comfort than ordinary toothbrushes, and are more convenient to use
In addition to conventional toothbrush products, we also have wheat toothbrushes made of biodegradable materials, dental floss, and children's styles. If you are interested, you can send an email to me, or download our catalog with price.
We have more than 20 common styles of bamboo toothbrushes, and we can customize a variety of colors, bristles and handle printing, and laser logos.
The super soft toothbrush, with more than 10,000 bristles, is very comfortable and convenient to use.
The quality of the electric toothbrush is very good, the design is very beautiful, adults and children like it.
Different Type Toothbrush Advantage
Plastic style
Plastic materials can make the most styles of shapes, beautiful designs, and relatively cheap prices.
Bamboo style
Bamboo materials are currently the most environmentally friendly, including nylon bristles also eco friendly.
Electric style
The biggest feature of electric toothbrushes is that they are cleaner and can save time.
Disposable style
Cheap prices, often applicable to hotels, travel and so on. Easy to carry and cheap is most advantage.
Nano style
High-quality superfine hair soft: comfortable and beautiful, protect tooth roots, and gums from damage
Kids style
Kids style is most popular products, cause it need safety and beautiful look. and material is better.
Direct factory
Fast communication
Free stock sample
Fast send sample
Sea shipping
Good price
Good quality