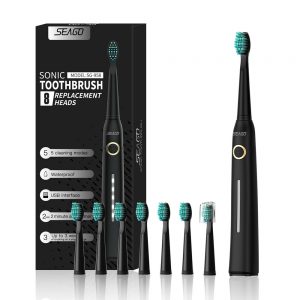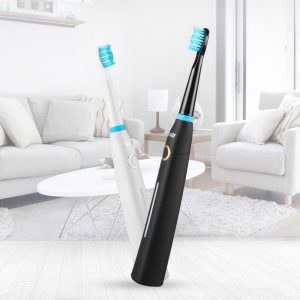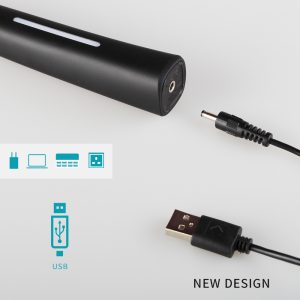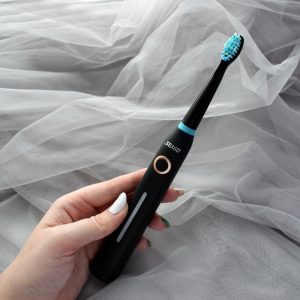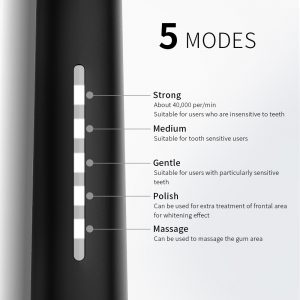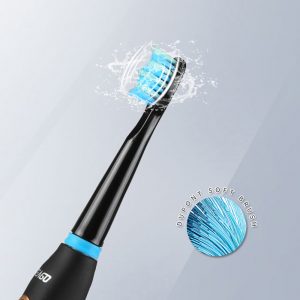 | | |
| --- | --- |
| Product name | Electric toothbrush |
| Material | ABS for handle,dupont bristles for brush heads |
| Display | LED indicator |
| Five Working modes | Clean, White, Polish, Massage, Sensitive (31000-36000 strokes/min) |
| Battery | Rechargeable 800mAh Lithium ION |
| Charging time | 2 hours |
| Using time | 30 days |
| Certification | CE, ROHS, ERP |
| Waterproof level | IPX 7 |
| Accessories | Toothbrush Heads; USB line |
| Feature | Two minutes auto-timer ,30 seconds alert |
The electric toothbrush is a kind of toothbrush invented by Philippe-Guy Woog. Through the rapid rotation or vibration of the motor core, the brush head generates high-frequency vibration, which instantly decomposes the toothpaste into fine foam and cleans the teeth deeply. At the same time, the bristles vibrate. It can promote blood circulation in the oral cavity and has a massage effect on the gum tissue.
In principle, there are two major categories of electric toothbrushes: rotation and vibration. Rotary toothbrushes have a simple principle, that is, the motor drives the round brush head to rotate, which enhances the friction effect while performing ordinary brushing actions. The rotating toothbrushes are strong, clean the tooth surface, and clean the teeth relatively weakly. Long-term use is not recommended due to large wear. The vibration type toothbrush is more complicated and more expensive in terms of price. There is an electric-driven vibration motor inside the vibration type toothbrush, which can make the brush head produce high-frequency swings perpendicular to the direction of the brush handle, but the swing amplitude is very small, generally about 5 mm up and down, and the largest swing in the industry is 6. Mm.